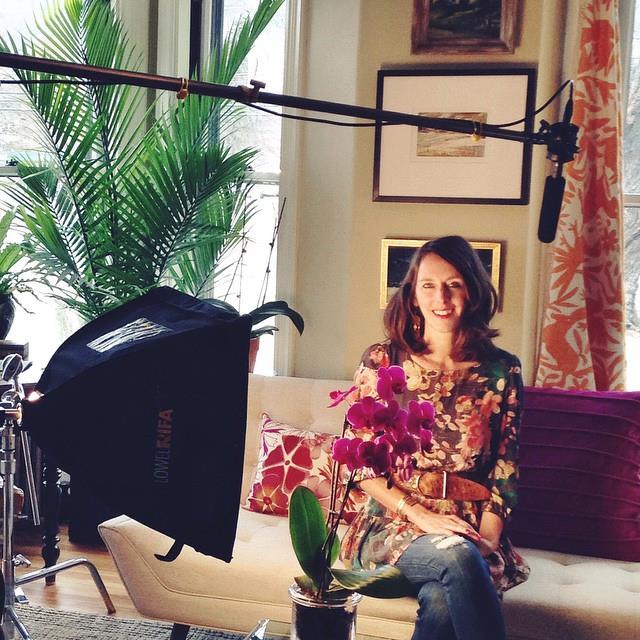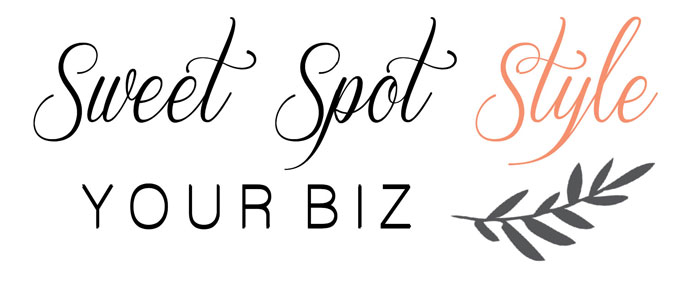 You crave a business and life that you design, a life full of freedom, prosperity, travel, beauty and meaning. You know that when you set your mind to something, you can accomplish great things, but right now you're caught in brain fog and not sure where to focus your energy. You need clarity, direction, confidence, faith and an inspired action plan. Are you ready to take full responsibly for your reality? Are you ready to create your own beautiful Sweet Spot Style Biz + Life? If so, WELCOME.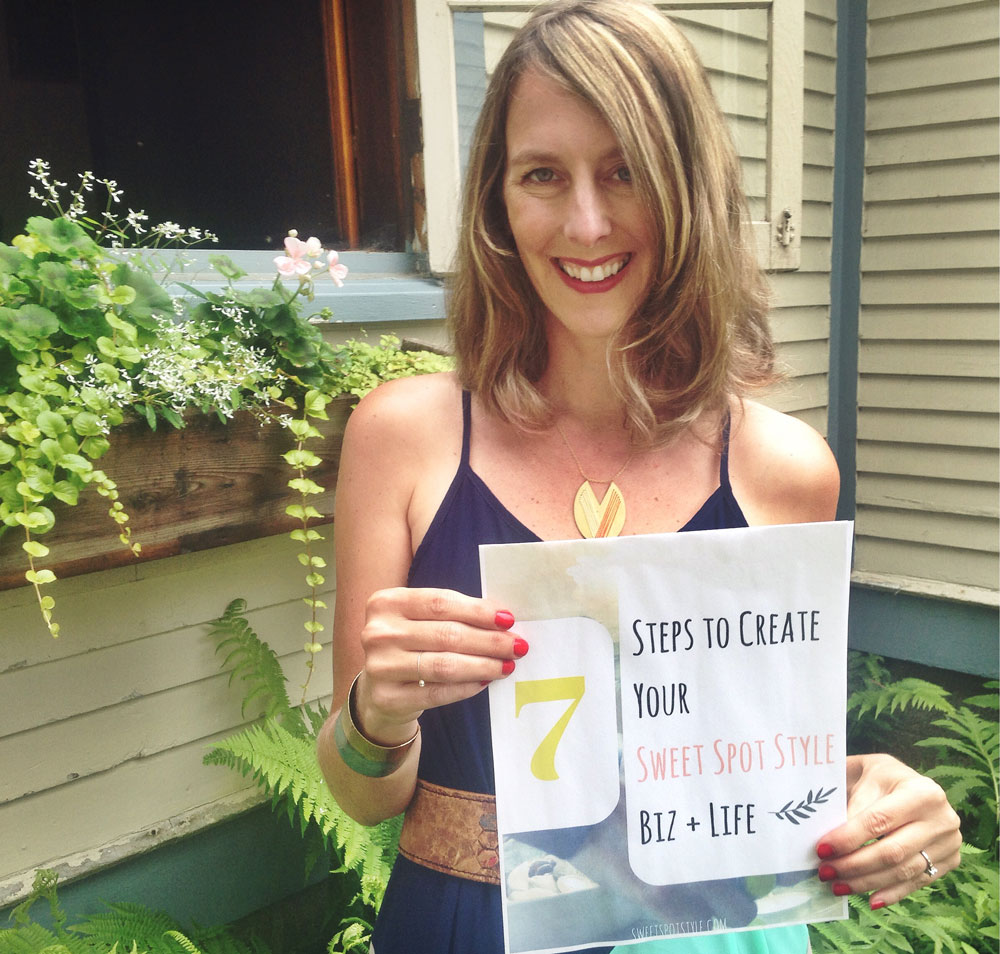 Introducing Sweet Spot Style Your Biz
For creative solopreneurs on the edge of their dream who need a kind, supportive and gentle push to help them create the business + life they crave.
You deserve to live a life full of meaning, a life that gives you joy. The Sweet Spot Style Your Biz Program is designed to help you create your ideal biz + life, regardless of your budget or time limitations. The program offers three levels so you can choose the level of support that best fits your needs. Whether you seek intensive 1-1 work, want to be part of a supportive group of like-minded peers, or prefer to work at your own pace, you will find just what you are looking for here.
It's really hard to figure all this stuff out by yourself. Even if you can admit your inner heart's desire, you might not know HOW to make the dream become reality. Trust me, I know. I've been there. It's taken me YEARS to figure out how to combine my skills + passions into a creative career that completely lights me up. But it doesn't have to be a long and arduous process for you. Let me save you some time, agony + money and teach you what I've learned along the way.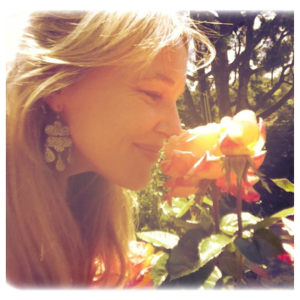 Within one month of working with Desha, I was offered my ideal job in my chosen field in a way that perfectly matches my intention! I am now working virtually from home for a global education organization, using my passions, skills, and talents in a way that feels meaningful and exciting! – Liz Weisenburger

What is Sweet Spot Style Your Biz?
Sweet Spot Style Your Biz is a custom designed lifeSTYLE program for creative soloprenuers who seek focus + clarity. The program will help you connect with your higher purpose + creatively express who you are in your biz to attract your ideal clients, make more money and create the lifeSTYLE you crave.

How Does it Work?
The Sweet Spot Style E-Course
The Sweet Spot Style E-Course is a six week online course consisting of 7 Modules that, when used together, will result in major breakthroughs in your biz + life. Each week you will receive a module containing beautifully designed lessons, worksheets and video. Learn more about the 7-Step Sweet Spot Style Signature System below. Plus, you'll also have access our secret Facebook group for networking & processing. Investment is $275. Register HERE.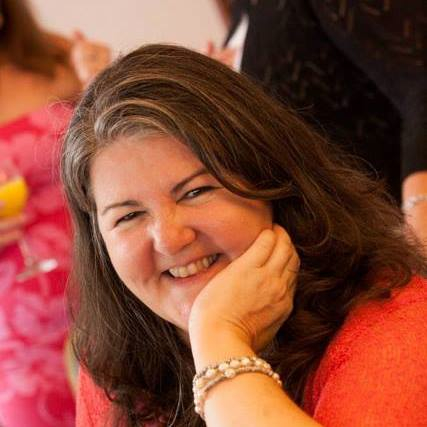 The group coaching calls were my favorite part of the program.  In the online business milieu, I work primarily alone and this course gave me a place to give voice to my visions and thoughts and to hear others do the same. – Gina Ryan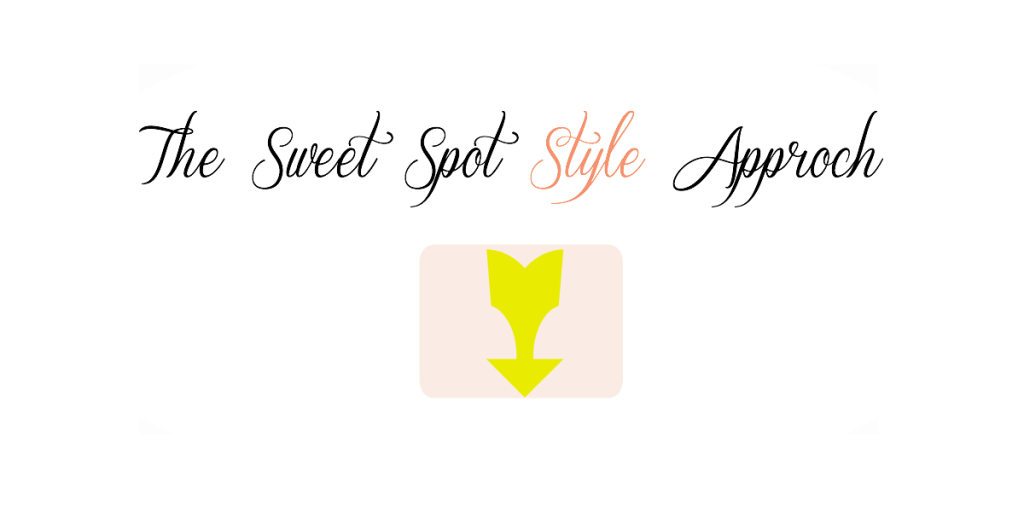 Spiritual + Practical. I believe in miracles, but it's rare that someone attains their heart's desire by sitting on the coach and hoping their dreams will come true. That said, it's not all about hustle either. I believe there is a divine force that can help you move along faster when you are aligned with your higher purpose and deepest values. So, yes I will teach you what I've learned about manifesting and also, I will expect you to put forth inspired action. In other words, you get the best of both worlds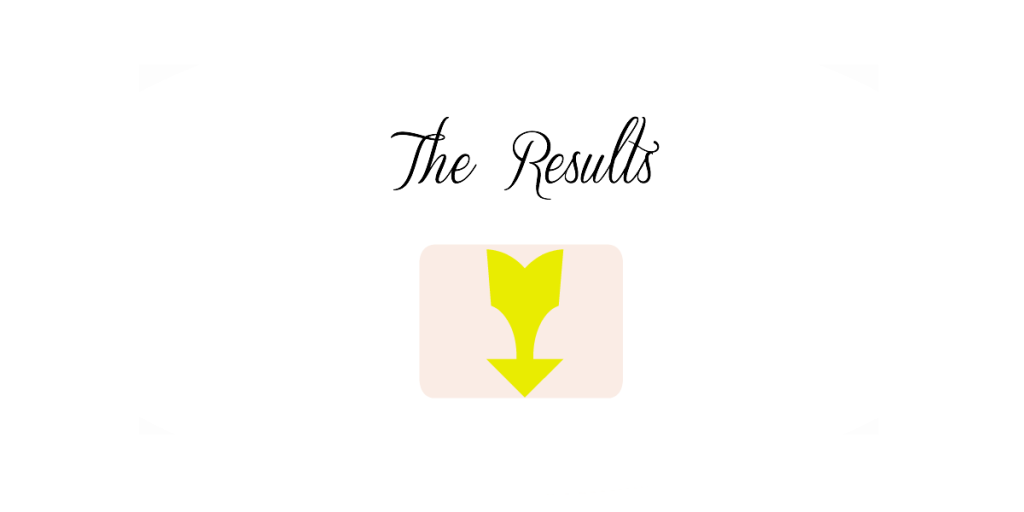 What's it worth to you to realize your full potential & start living the life you were meant to live? Here are some of the results you can expect from participating in this program:

"If we all did work we loved, the world would be a better place."
You Will Gain Clarity In Your Biz + Clarity in Your Life
Clarity is queen. Without it, you might as well forget the rest. Why work hard towards something that won't give you real joy? What is it that you truly want right now? More energy? More meaning? More fulfillment? More freedom? During our time together, you will be given the tools to get clear around your business, your ideal clients and your ideal lifeSTYLE.
You Will Have A Written or Visual Life Map to Guide You
Once you are clear on your desires, you need a manifesto or guide to help you stay on track. During our time together, I will assist you in creating an intention that reflects who you are and what you seek to create.
You Will Learn How To Release Negative Beliefs
Your thoughts are powerful. They can help you create an amazing reality full of joy and gratitude, or they can hold you back in fear and anxiety. I will teach you several different techniques for letting go of the negative beliefs that have been preventing you from achieving your dream biz + life.
You Will Take Inspired Action
This may be my favorite part and we will spend most of our time here. Listen, you can make a to-do list a mile long and check off every little box, but if what's on your list is not aligned with your higher purpose, you are wasting your time. I will help you think clearly and effectively about how to prioritize your list so that you are taking inspired actions to help you create your Sweet Spot Style Biz.
You Will Practice Faith
This is a hard one, but required. During our time, you will practice it with intention and over time, you will be amazed as you watch it grow. We are going to call in the higher powers that be so that you can have bigger, better results faster. But you will need faith.
You Will Learn to Support Yourself
Lots of people would like to say they are living in their higher purpose and that they love their work. But the truth is most people aren't. That's because it's risky to uncover your deepest desires, hopes and dreams. It's much easier to crawl back into your shell and not be seen. We all need support to help manifest our inner heart's essence. I can do that for you. But I will also teach you how to BE YOUR OWN GURU so that you can support yourself when you need to without relying on the blessings of others.
You Will Gain Abundance
Gratitude brings abundance. You will learn how the simple act of turning your attention to what you are grateful for can change your perspective on your biz and your life and at the same time, call in more of what you desire.
You Will Improve Your Online Presence + Story
Just as your personal style and home reflect the essence of who you are, so does your online presence. I will work with you so that your story shines online whether this is through your blog, newsletter, podcasts, or webinars. Our goal will be to authentically portray the essence of your brand in order to attract your ideal customer to you with ease and grace.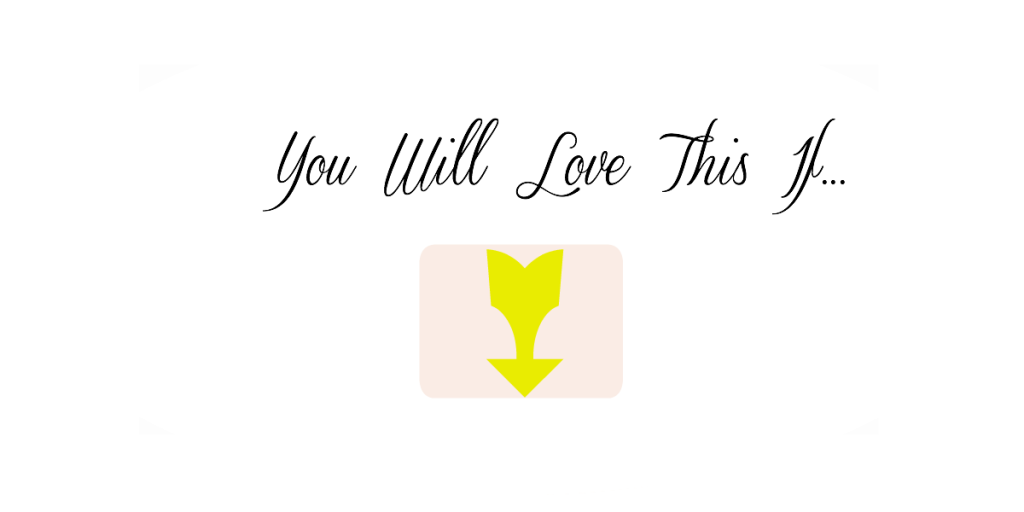 You have a lot of great ideas, often so many that it can be hard to focus.
You either already have a biz, or have a solid idea of the biz you want to create, but you need help growing your online presence.
You have the dream, but don't know HOW.
You crave adventure, fun and a life that truly sparkles.
You're an optimist.
You're smart.
You believe you can do it, but you need some structure, efficiency and accountability.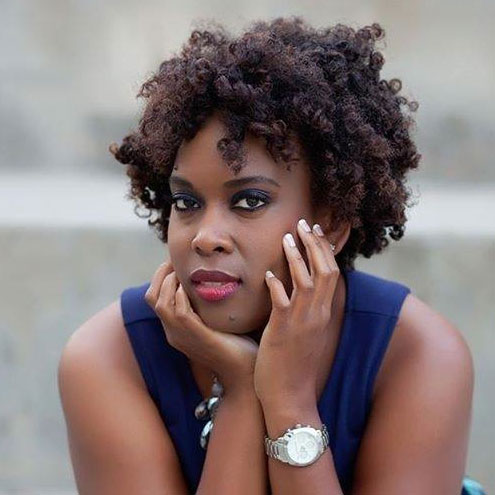 I think I have my first girl crush. Desha Peacock you are just… I don't even have the words to express how vibrant you are or how much our call gave me exactly what I needed. Thank you, thank you, thank you! – Bre Mitchell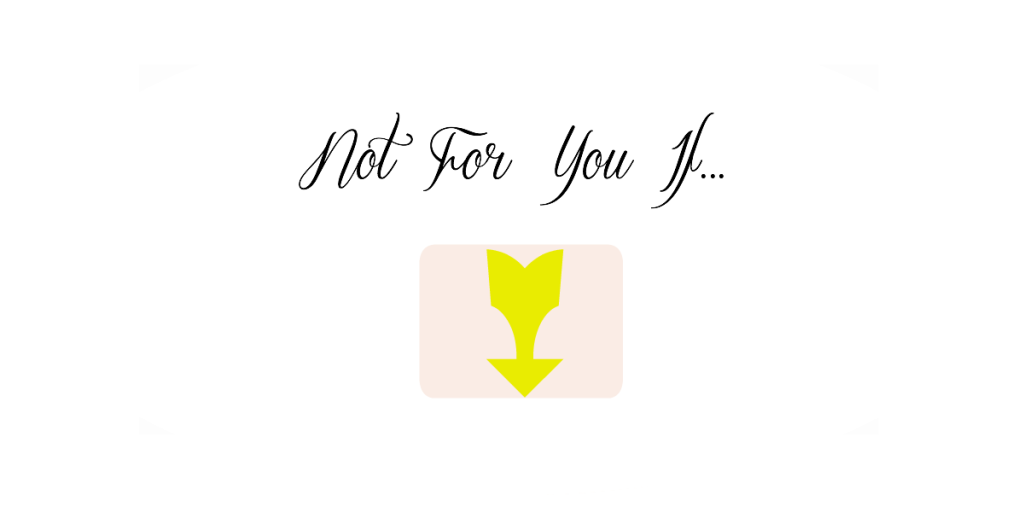 You are a pessimist.
You don't do what you say you're going to do.
You blame your past or others for where you are today.
You aren't willing to try new things.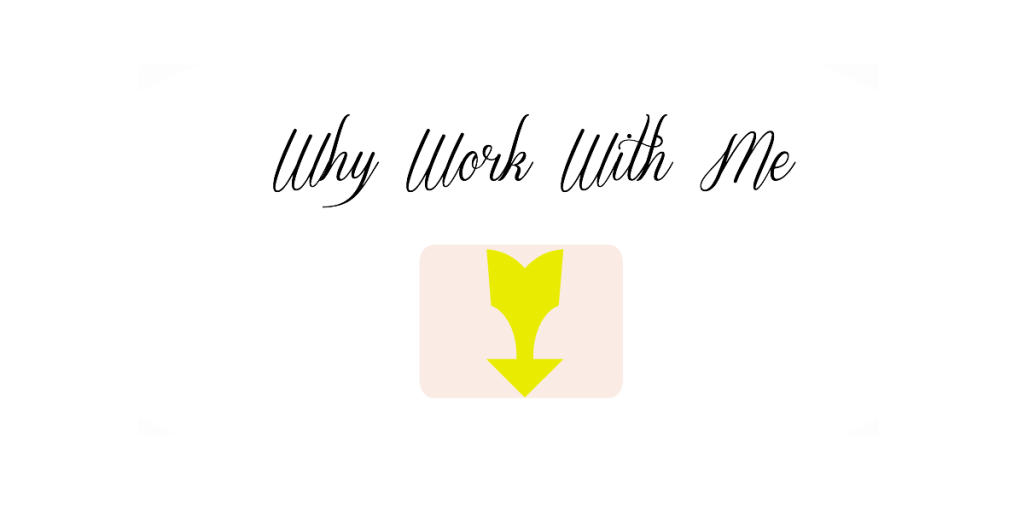 Hey, there's lots of coaches out there and I can give you a long list of why you should work with me, but the number 1 reason to work with me is that your heart and soul is yearning for a change and you have a good, intuitive feeling that I'm your gal. But, if you'd still like to see that list… here it is!
I'm not new at this. I've counseled over 600 people in the last 5 years.
I have professional training in this field- I have four years experience as the Director of Career Development at a fine liberal arts college. Multiple training certificates and a master's degree.
Beyond all this academic hoopla, I am a naturally intuitive, compassionate person.
I'm not just a coach. I'm a mentor. I've been through what you are going through. I've struggled through 40 jobs in 39 years. I've cried in the bathroom at work b/c I hated my job. I've had jobs I loved and quit anyway b/c I knew deep down inside I'm meant to be an entrepreneur.
I've had financial struggles and financial wins. I know it's not really money that makes you happy- it's living in your higher purpose that leads to deep joy and fulfillment. But, hey, I love money and want us both to earn lots of it, too!
I've taken my own advice. I've had dreams and manifested them in my own life. My dreams change as I evolve, but here are some of the highlights:
I'm a Manifesting Machine
Got paid to go to college. Yep, full ride + stipend for my own apartment.
In addition to my big scholarship, I won 25K in grants to study abroad for half of my college career.
Lived in Spain, Costa Rica and Ireland on my own between the ages of 18-24.
Facilitated a week- long world summit in London at age 25.
Facilitated women's leadership workshops in Dubai and Abu Dhabi at age 28.
Gave birth to a healthy gorgeous daughter who is all I could ever hope for in a child.
Manifested a 1920's craftsman home to raise my daughter in.
Created my online business Sweet Spot Style in 2014.
Wrote my first book in 2014. Sold out in 20 days. Listed as one of Huff Post's best books to buy your girlfriend.
Led my first international retreat to Mexico in 2015. Sold out.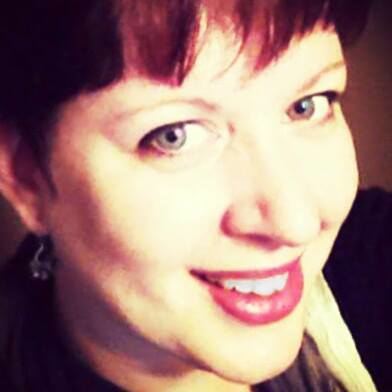 I adore Desha Peacock. She's made a huge impact on my business trajectory. If you're thinking of hiring a coach, check her out! Desha is a genuine blend of mentor, coach, friend, and confidant. Her insight and personal reflection within the course material helped me to be more transparent in my own journey of discovery. – Amber Dennett
Bonus 1: Gypset Guide to Releasing Rituals by Life Coach Vienda Maria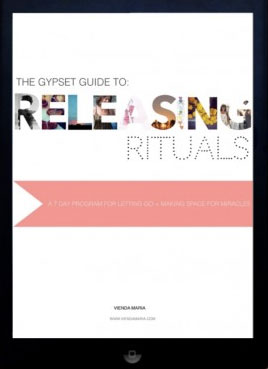 A beautiful 7-Day Program designed by Vienda Maria for Letting Go + Making Space For Miracles, is a 7 day program that will help you let go of stress & anxiety, + change your life by releasing the past, healing through forgiveness & making space for the new.
It includes a digital booklet accompanied by an audio recording of all the meditations + affirmations.
Bonus 2: Guide to banner and button design
Create your website banner + buttons in a way that creatively expresses your brand. Sarah Hart, lifeSTYLE
Branding Expert, will show you how!

Frequently Asked Question's
Who takes the Sweet Spot Style Your Biz Course?
I work with creative entrepreneurs, LifeSTYLISTS, authors, coaches, designers, architects, poets, and all kinds of smart, ambitious women (and a few lucky men) who are seeking to creatively express who they are in their business and online so they can reach their ideal customer, make more money, and create the biz + lifeSTYLE they crave.
I want to do this, but I can't afford it.
Oh honey, I hear you. At one point I told my husband I wanted to quit my job and take an online program that costs 2k. He said "we are going to loose everything." That wasn't very helpful, but I had faith in myself. I truly believe that when you get clear on your higher purpose, set your intention, take inspired action and get the support you need, that you will not be swept under the carpet. I took that online course and paid it back within 48hrs. I also quit my job and haven't worked for anyone else since. That was nearly 3yrs ago. I'm set to double my income this year from what I made in my previous academic career. You really need to listen to your intuition on this one.
My clients have manifested all kinds of amazing jobs, started businesses, bought houses and received all kinds of miracles from expected & unexpected sources. If you truly think this program will help, you will find a way to pay for it and it will be worth it.
I love the idea of the course, but I'd like more personal support, do you offer that?
Absolutely. You can learn more about my coaching program here.
After setting my intention to expect creative and financial abundance in fun and surprising ways, that's exactly what happened! Within one week of my session with Desha, a new VIP client (who unexpectedly found me online) hired me AND I got a yes from a major literary agent!
Desha's holistic approach has helped me to re-imagine, have faith, and take action in creating a lifestyle that mirrors my true self. Beyond the genuine love and care she brings, Desha instilled in me the outlook that, indeed, I can create a lifestyle that honors my health limits, and still uses my gifts/talents in creative work that aligns with my values. – Liz Weisenburger
As a result of this course, I feel that more is possible for me than I felt before. I feel supported by Desha and the others in the group. And I am connected in a BIG WAY to my gratitude! I would recommend this to anyone who wants to find their Sweet Spot, gain confidence in building their business, and be inspired to take action. – Dot Lenhart
If you haven't come across the gorgeous Desha Peacock, then you have to check her out. I was drawn to work with her because of her style, graphics and the way her branding comes through everything she does and I would like to bring that into my own business and life. While working with her I've been blown away by her knowledge, style and support. Love her so much! – Sarah Leather
What repeat clients are saying… I hired Desha again because I knew she'd jumpstart the next phase of my career and help me shift negative attitudes that have been holding me back.  There's no doubt that whenever we work together, magic happens, and I always leave our sessions excited and focused.  I loved the clearing meditation we did and have been using it on my own, and I'm especially loving the gratitude practice (inspired in part by the lovely video with Susie B.).  I've also been repeating my mantra/affirmation daily without feeling awkward or "fake" about it (which has happened in the past when I try to apply someone else's techniques to my own life).  
Desha, you are a wonderful listener and your gift is to combine the skills and tools you have as a coach with a powerful intuition— your ability to see and validate your client's authentic self. – Diana Whitney
LOVED the video interview on gratitude. Brilliant! Thanks for sharing. I am grateful for you both! Just wrote my list in my journal next to my bed. – Laura Madrigano